NCUK International Foundation Year
NCUK is unique in UK higher education. We are a consortium of leading universities dedicated to giving international students guaranteed access to universities and helping you succeed when you get there.
Our qualifications are recognised by our universities and by most others across the UK, including many in the Russell Group, and also by universities internationally. And far more than other qualifications, they prepare you to hit the ground running.
The Value of an international degree
Academic value
✔Unique teaching process based on critical thinking
✔Transforms you into an independent learner
✔Provides the highest quality of lecturers and course content
✔Enhances skills valued by employers.
Professional value
✔Work experience opportunities during degree study.
✔Students 'snapped up' at graduate fairs by top
international recruitment companies.
✔Networking Events and Career Advice Sessions.
Personal value
✔Get immersed into a different culture.
✔Explore major destinations.
Get to where you want to be
Start your journey to an international university with PENABUR – NCUK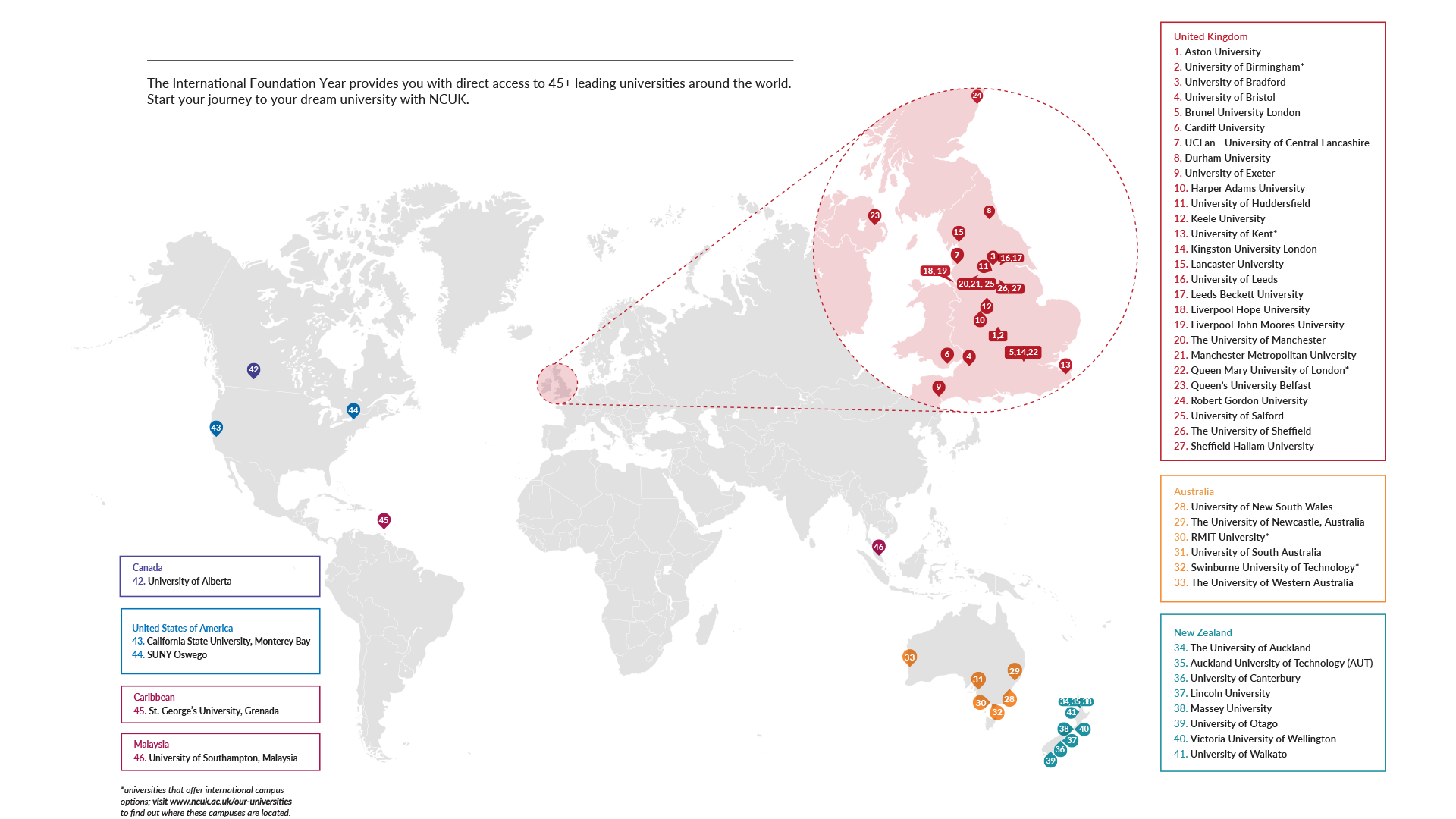 PENABUR International Foundation with NCUK
4 Compulsory Modules:
Business
Economics
Mathematics
English for Academic Purposes
For National Certification (elective):
Christian Studies
Civic
Bahasa Indonesia
The NCUK Guarantee

✔Guaranteed choice: 6,000+ degree courses across a wide range of subjects.
✔Guaranteed quality: 80% of students get a first or second class degree at university.
✔Guaranteed access: 90% of students get into their first-choice university.
✔Guaranteed support: We've supported more than 40,000 international students to progress to an international university.
Contact PENABUR – NCUK representatif
Ms.

Vita Kusumastuti




0878-2020-0052