To become a quality
Christian educational institution for
Excellence, Integrity, and Service
based on
Faith, Knowledge, and Love.

To develop student's potential through Holistic Education

with a conducive environment to learning with

Conviction, Trust, Love
for others in order for them to be globally competitive and productive citizens.

LEARN
We believe each child has the right to learn. So, we will provide the opportunity for them to actualize and progress to achieve knowledge and skills needed.
ENABLE
We believe each child has the ability to grow and to apply the obtained knowledge in their life. So we will train them how to succeed
ACHIEVE
We believe each child has potential so we will support and encourage them to believe that they can.
PROGRESS
We believe each child has a God given dream so we will provide for them the pathway to pursue their dreams .
The 6 years I spent in PENABUR Secondary Kelapa Gading have been the most transformative part of my life journey, where my academic and leadership skills were immensely developed in a Christian based education, Being admitted to Oxford had always been my dream and PENABUR equipped me with the best competence to attain it.
My time spent at PENABUR Secondary Kelapa Gading helped me to become a diligent, well-rounded student that understands the value of communication and working as a team. I am forever grateful to God, my parents, and all of my teachers that have showed incridible dedication and care to help me grow and develop, not only as a student, but also as an individual.
Studying in PENABUR Secondary Tanjung Duren has allowed me to broaden my academic skiil and also hone my personal skills (more responsible, better management and communication skills). Thus, I believe that PENABUR Secondary Tanjung Duren is truly a hub for both academic and individual growth.
PSTD will push you to your limits academically, but it also offers  a tight-knit community that helps you grow both as a person and a student.  Each of us is given personalized  guidance and support.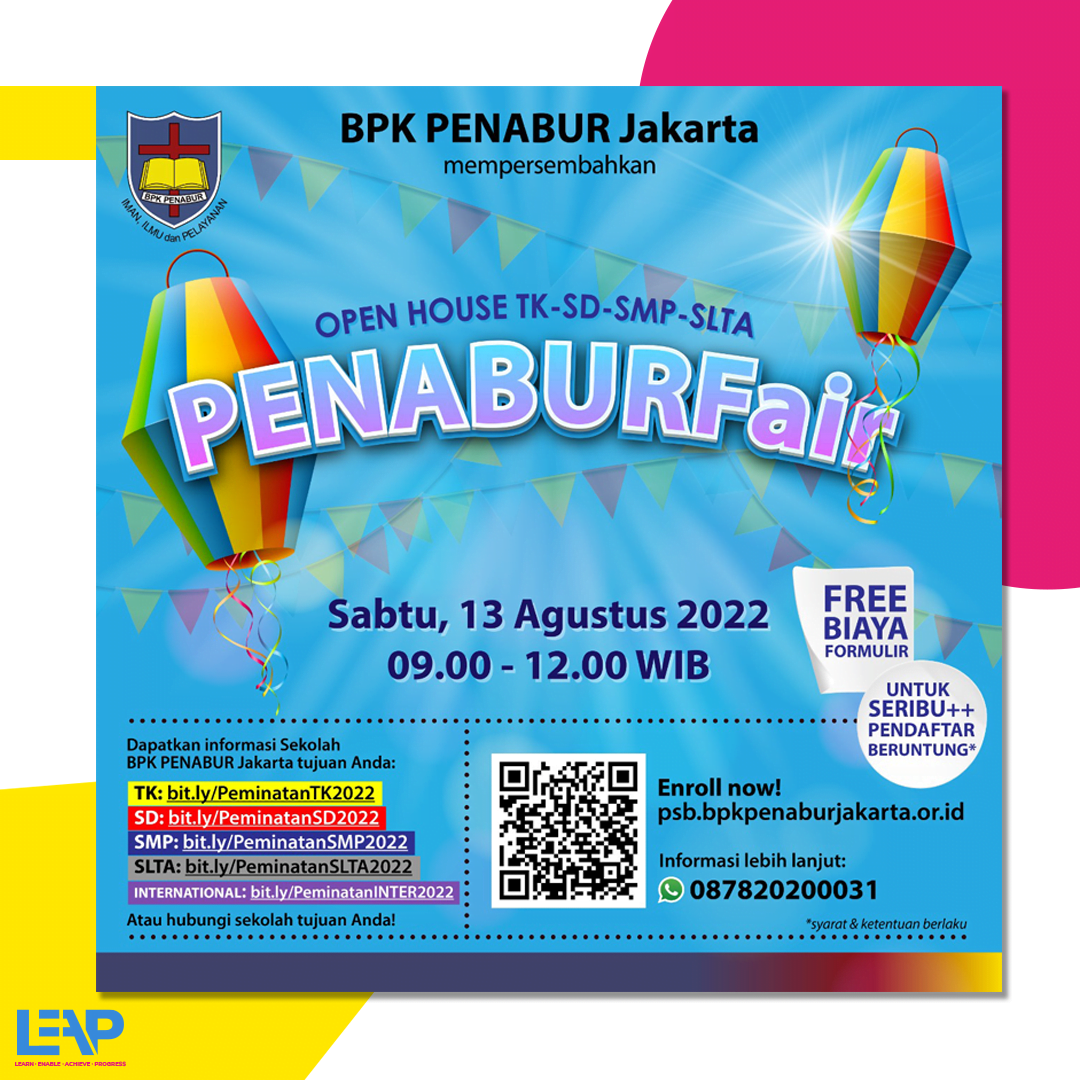 PENABUR PRIMARY  & SECONDARY KELAPA GADING
Jalan Boulevard Bukit Gading Raya Blok A5-A8. Kelurahan Kelapa Gading Barat, Kecamatan Kelapa Gading, Kota Jakarta Utara. Kode Pos 14240
Telp . (021) 45840601 (Primary)

           (021) 45840602 (Secondary)
PENABUR SECONDARY TANJUNG DUREN
Jalan Tanjung Duren Raya No.4, RT.12/RW.2, Kelurahan Grogol, Kecamatan Grogol Petamburan, Kota Jakarta Barat. Kode Pos 11470
Telp . (021) 5602042