NZASIATECH Code Camp 2022
Competition was held last 25 June 2022/8:30 am until 15:00 pm for the lesson and discussion
Presentation and awarding of winners were held last 2 July 2022/9:00 am until 12:00 pm.
Education New Zealand is the host the event, each country was supervised by 1 representative
from ENZ (Ibu Naluri). Participants are all SMAK8 Students.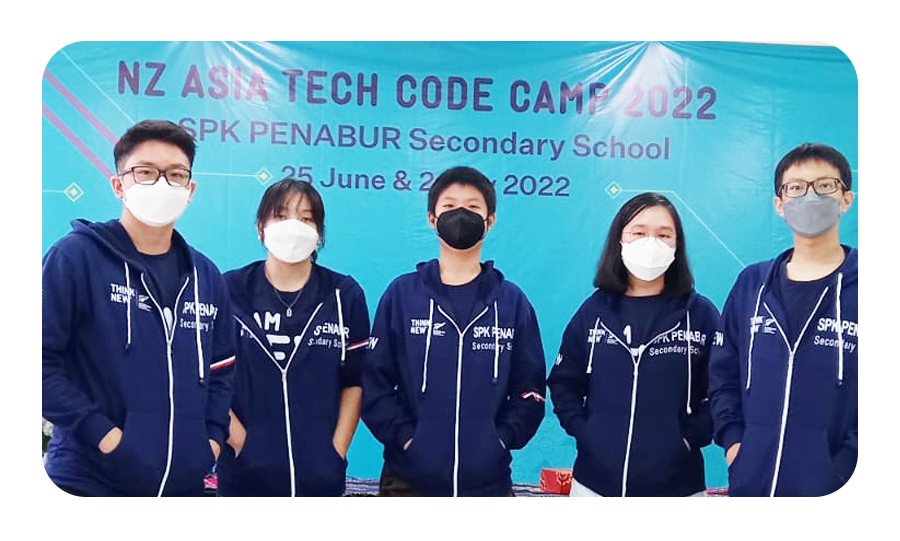 It is online competition but all participants and teacher from different countries should be in the
respective school (onsite). Participating countries: Indonesia, Vietnam, Malaysia, Japan, Korea, New Zealand and Philippines.
Theme: Build a website on Environmental SDG's – How is environmental sustainability incorporated in
tourism in your country.
The winner:
Third place – Team Vietnam (E12) and Team Malaysia
Second place – Team Vietnam (Flames)
First Place – Team Indonesia (SPK PENABUR International – Tanjung Duren Campus)